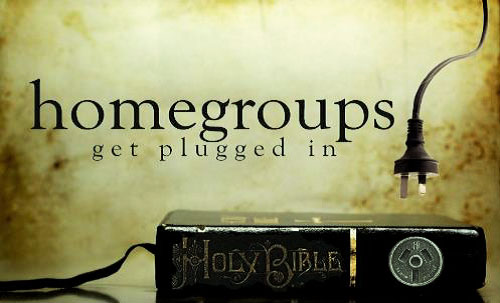 Why go to a HomeGroup?
There are two main reasons:
First, a small group environment is helpful to study the Bible and discuss spiritual and life issues.
Second, a small group provides an opportunity to meet and connect with a more manageable number of people than you might meet at a Sunday service. That means there is a chance to get to know a group of people well and be able to support and encourage them and be supported and encouraged yourself.
What is a HomeGroup?
A HomeGroup is a small group of people who meet regularly at someone's home.
These groups provide the opportunity to read and discuss the Bible together, to pray together and to get to know one another in a relaxed atmosphere over a light supper.
Where do we meet?
GROUP #1 – Leaders Phillip and Belinda Hall
Starts at 6 pm; Topic –
Killing Kryptonite
Belinda – 814-494-7188 | Phillip – 814-617-1187
Greg & Glenda – 814-979-3519
GROUP #2 – Leaders Sidney & Kathy Clark
Combining with Group #1 for
Killing Kryptonite
series. We take turns hosting. Watch the
bulletin
&
calendar
. Sid – 814-244-3822 | Kathy – 814-977-7343
Bring a covered dish to share. See you there!
HomeGroup | Phil & Belinda and Sid & Kathy | Killing Kryptonite
John Bevere's Killing Kryptonite
Just like Superman, who can leap over any hurdle and defeat every foe, followers of Christ have the supernatural ability to conquer the challenges we face. But the problem for both Superman and us is there's a kryptonite that steals our strength.
Of course, both Superman and kryptonite are fictional. But spiritual kryptonite is not.
This series offers answers to why so many of us are unable to experience the divine strength that was evident among first-century Christians. In Killing Kryptonite, John Bevere reveals what this kryptonite is, why it's compromising our communities, and how to break free from its bondage. Not for the faint of heart, Killing Kryptonite is anything but a spiritual sugar high. This is serious truth for any Christ-follower who longs to embrace the challenging but rewarding path of transformation.
You Can Destroy What Steals Your Strength.