At Everett Assembly, our mission for the Men's Ministry is to offer men of all ages and walks of life an opportunity to fully commit their lives to the Lord Jesus Christ as never before. We strive to encourage our W.I.L.D. Men to become more fervent in their pursuit of God and His plans for them and their lives.
Having a safe environment for men to discuss the successes and struggles of life is important to us here at Everett Assembly. We wish to challenge the men to reach the next level of faith in their Christian walk by understanding their true identity in Christ. In doing so, they can develop healthy and life-giving relationships with family, friends, and other men in the body of Christ and in their sphere of influence.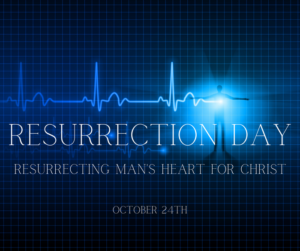 It's time to sharpen iron men! Please join us for this FREE event entitled, "Resurrection Day: Resurrecting Man's Heart for Christ". It is an evening event that includes a meal, praise and worship and a special message from Pastor Joe Pickens from Christian Life Church in Chambersburg. Please plan to attend. You won't regret setting time aside to sharpen the edge of the sword you hold in battle.
Date: October 24th
Time: 5:00pm – 9:00pm (doors open at 4:30pm)
Location: Everett A.G. Church in Everett Pa.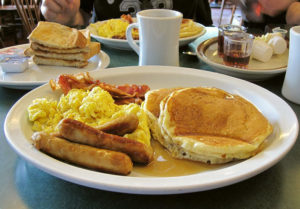 Men's Breakfast- Every 2nd Saturday of the month at 8:00
@ Kelly's Scenic Restaurant
What we're about – Things we like to do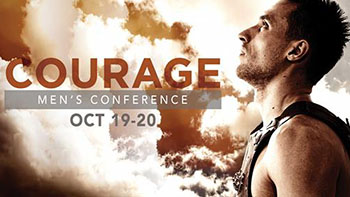 Men's Conferences
SPEAKERS like Jason Frenn, Allen Griffin, Joe McGee, Dave Roever
Join us next time!
Let's Play Ball –
Let's Eat
Altoona Curve Game and Buffet
Our Men's Ministry did the hard work of planning and prepping, and all were invited, including our sister church Lighthouse. A great time of fun and fellowship!
BBQ Ribs, Marinated Grilled Chicken Breast Fillets, Hot Dog with Bun, Hamburger with Bun and Trimmings, Potato Salad, Baked Beans, Potato Chips, Baked Cookies, Soda and Water. Oh my!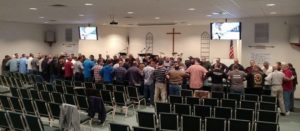 Agoge Conference
March 2019
Theme: Victory
120 men gathered to hear from God and receive their victory.
Don't miss the next one!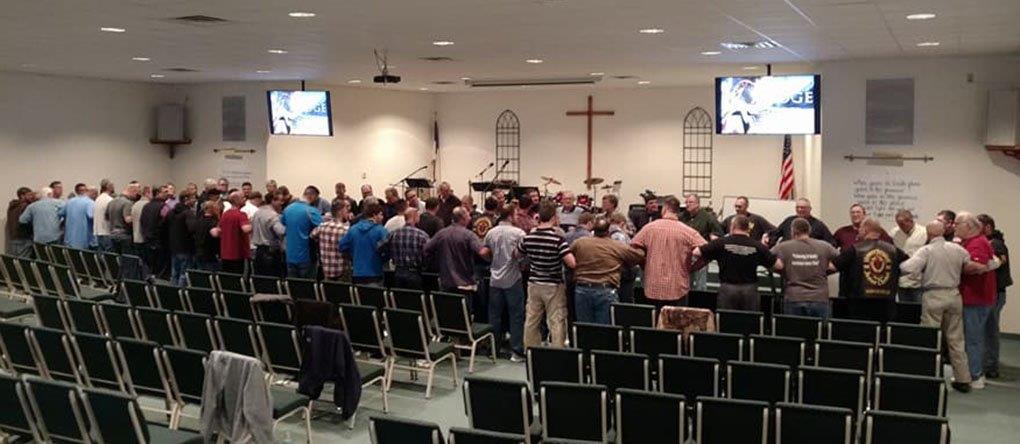 Service Projects!
Our Men's Ministry helped Seth and Cassi make their home cozy and livable.
They also spent a wood-cutting day at Brad and Lisa's.
And helped prep Sid and Kathy's home for the realtor.
Watch for more projects!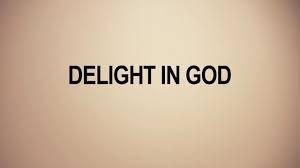 Serve and Eat – not necessarily in that order!
Our men joined for breakfast at Kelly's Scenic View Restaurant in Everett. Following breakfast, they helped a family move.
We are so blessed at EAG to have men who are active both in leadership and servanthood!
Kelly's

Scenic View Restaurant



EAG W.I.L.D. Men's Ministry
offers many fun and exciting events annually, such as adventurous outings and retreats, as well as men's breakfasts and monthly prayer and discussion meetings. These events have been designed with the goal of unifying men and helping develop them spiritually. Our desire is for them to become faith-filled men and pillars of strength for their families and the world around them.
Pastor Andy Foor
spoke to our Men's Ministry with ladies and youth invited to join. He inspired and challenged us to be sensitive to the Holy Spirit and tuned into the people around us!
Pastor goes fishing in Alaska — but catches drowning woman instead, credits God for her rescue. Read more…
PASTOR ANDY FOOR – EAG Men's Ministry