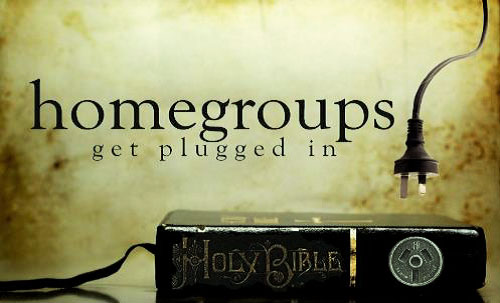 Why go to a HomeGroup?
There are two main reasons:
First, a small group environment is helpful to study the Bible and discuss spiritual and life issues.
Second, a small group provides an opportunity to meet and connect with a more manageable number of people than you might meet at a Sunday service. That means there is a chance to get to know a group of people well and be able to support and encourage them and be supported and encouraged yourself.
What is a HomeGroup?
A HomeGroup is a small group of people who meet regularly at someone's home.
These groups provide the opportunity to read and discuss the Bible together, to pray together and to get to know one another in a relaxed atmosphere over a light supper.
Where do we meet?
Home Group Hosts –
Joel and Donna Zimmerman
Greg and Melinda Calhoun
Greg and Glenda Akers
Joel & Donna- 814-977-5221
Greg and Melinda– 717-816-4601
Greg & Glenda – 814-979-3519
When do we meet?
Saturday, October 26th at 6PM
Hosts Greg and Melinda Calhoun
What do we study?
Currently we are studying The Book of James by Francis Chan.
THE STUDY– True faith produces fruit. A faith without action and without life change is ultimately a dead faith. The book of James speaks to the realities of a living faith in Jesus—the kind of roll-up-your-sleeves and get-your-hands-dirty discipleship that is borne out of an authentic relationship with the risen Lord. James writes to believers who know suffering, who've faced trials, and who ultimately desire a deep relationship with God.