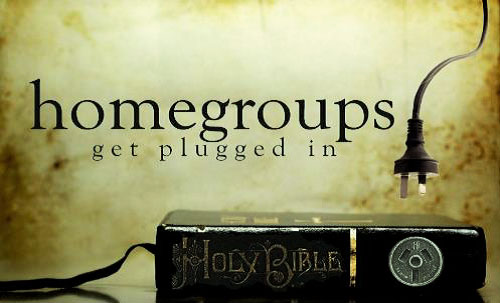 Why go to a HomeGroup?
There are two main reasons:
First, a small group environment is helpful to study the Bible and discuss spiritual and life issues.
Second, a small group provides an opportunity to meet and connect with a more manageable number of people than you might meet at a Sunday service. That means there is a chance to get to know a group of people well and be able to support and encourage them and be supported and encouraged yourself.
See you there!
What is a HomeGroup?
A HomeGroup is a small group of people who meet regularly at someone's home.
These groups provide the opportunity to read and discuss the Bible together, to pray together and to get to know one another in a relaxed atmosphere over a light supper.
Where do we meet?
GROUP #1 – Leaders Phillip and Belinda Hall
Meets 1st and 3rd Thursdays of each month with summers off.
1st Thursday: At the home of Greg & Glenda Akers
3rd Thursday: At the home of Phillip & Belinda Hall
Starts at 6 pm; Topic – Fall topic TBA
Belinda – 814-494-7188 | Phillip – 814-617-1187
Greg & Glenda – 814-979-3519
GROUP #2 – Leaders Sidney & Kathy Clark
Kicked off Tuesday, April 3, at the home of Sid and Kathy Clark, with the summer off. Further dates TBA. Check bulletin,
church calendar
, or call (see below).
Starts at 6 pm; Topic – Possible continuation in Fall of Raising Children in Today's NonChristian Society
Sid – 814-244-3822 | Kathy – 814-977-7343
HomeGroup#1 | Phil & Belinda | Our last study – Lifestyle Christianity
Todd White & Lifestyle Christianity
TODD WHITE – was a drug addict and atheist for 22 years when in 2004 He was radically set free! Redemption and righteousness are the foundation and the keys to the new creation reality that we are to live in and from. God has simply opened Todd's eyes to this truth and that Holy Spirit wants to flow through every believer everywhere we go, at work, school, grocery stores, malls, gas stations, everywhere. His true joy is being able to reproduce in people the simplicity of this reality, in a 24/7 kingdom lifestyle!
Todd's testimony has been reenacted on the Sid Roth show. He has appeared on the 700 club and also has been featured on the XP media with Patricia King. His heart is activating people into the simplicity of who they really are and destroying lies that hold people back from being who God created them to be.
No longer content to just attend church? Be part of an exploration and experimentation to take God with you wherever you go.
www.lifestylechristianity.com
HomeGroup#2 | Sid & Kathy | Raising Kids in a NonChristian Society
Raising Children in Today's NonChristian Society
A new HomeGroup is starting Tuesday, April 3, 2018 for parents who want support with Raising Children in Today's NonChristian Society. We want new parents, experienced parents and expecting parents to join us in our time together. We want experienced parents to share their lessons learned while newer parents can voice their questions and concerns.
Join together at Sidney and Kathy Clark's home on Tuesday, April 3, 2018 starting at 6:00 p.m. Please contact Sidney or Kathy if you are attending so they know how to plan for food.
Thank you all in advance for your prayers and sharing in our conversations. Let's be the Body of Christ coming together outside our church walls to ensure the next generation is educated in God's Kingdom Purpose. Family helping family. God Bless.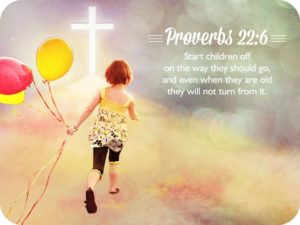 Start children off on the way they should go, and even when they are old they will not turn from it (Proverbs 22:6 NIV).