COVID-19 Announcements
Listen to Pastor John's Comments
Concerning the Coronavirus Service Closings (click on the video to the right)
or Read Below
We are available and will keep in contact.
Please feel free to connect with us.
Keep checking for updates below!
OUR LOVE AND PRAYERS ARE WITH YOU AND WE LOOK FORWARD TO REJOINING SOON!
Updates
6/13/20
After some weeks of phasing back into the various services and ministries at EAG, we are happy to announce that on Sunday, June 14, we are returning to all services, including coffee time at 8:30 and Sunday School at 9:30! Feel free to wear a mask if you prefer. We are continuing to live stream the services, but from the church.
Pastor John's Comments Concerning Church Reopening Services

While we have been through some trying times because of the coronavirus pandemic, this has also been a
time when we have been afforded new opportunities for God to shine through us. We know without question
the battle is the Lord's and that we can declare victory because of the cross of Jesus Christ. It is my belief
that God is positioning His followers for a great revival and victory for His church.

I realize that we are all eager to return to our normal church activities and to the personal freedoms we are
accustomed to enjoying. It is taking a great deal of patience, but in the end God will have the final say.
Our Deacon Board has been meeting during this pandemic and approaching it with prayerful consideration.
As you know, we recently reconvened our prayer services on Sunday mornings at 7 AM and Sunday
evenings at 6 PM. This is really the first thing we should be doing as a church family, and we have made this
a priority in our return plan. However, we have delayed meeting for services for a number of reasons. We are
trying to comply to the government restrictions as a witness to our lost world. We are submitting, not out of
panic, but because we love the lost and want to be a witness to them. We are commanded to submit to those
who have authority over us (Romans 13).

Also, it is imperative that we keep safe from this invisible force. Unfortunately, even when a person is not ill,
he or she can be a carrier without knowing it. Those who are 60 years and older are more vulnerable to this
virus, and this age bracket is 1/3 of our congregation.

We realize that this virus may not be as dangerous in our area as it is in some, but the longer we do wait for it
to run its course, the safer it will be for us to be together.

Here is our plan. Tentatively, we would like to reopen our Sunday 10:30 service on June 7 and our
Wednesday evening Bible Study and Children's Ministry on Wednesday June 10. This does not include
Sunday School since some of our classrooms are too small in size to facilitate social distancing. We would
reopen this ministry at a later date.

Even though we could reopen the church for Wednesday evening services as we enter the May 15 yellow
phase for Bedford County, we feel a couple more weeks of holding off can lesson our chances of spreading
the virus. Another reason is because Bonnie and I will be away from May 26 – June 3. During this time, we
will still provide a message for Sunday morning May 31 and Wednesday evenings, May 27 and June 3, via
Facebook Live.

An interesting point is that we have been reaching more people through our Facebook messages than we did
through our regular service times. When we do get back together, we hope to continue live streaming our
services, so please pray about this with us.

The Deacon Board will be meeting on June 4 to assess the conditions at that time. However, if things
improve sooner than we think, this timeline is subject to change. When we do return, if you have any
concerns for your safety, you are welcome to wear a mask. If you do not want to hug or touch others, we will
completely understand. Please use your discretion. It is also recommended that we practice a degree of social
distancing, at least for a while.

We appreciate your continued prayers in this matter. Thank you for your patience and understanding as we
try to reconvene for God's glory and honor.

Blessing to your family,
Pastor John and Bonnie
Updates
4/30/20
SUNDAY PRAYER– Sunday, May 3rd, we will resume having Sunday prayer at the church. Morning prayer will be @ 7 AM and Pray-Praise-Seek will be @ 6 PM.
Sunday, May 3rd @ 10:30 AM, we will be live on Facebook.
Wednesday, May 6th @ 7 PM, we will be live on Facebook with a message titled "Why Christians Need a Prayer Ministry".
We will keep you updated on results and details of an upcoming meeting to review coronavirus restrictions and future plans pertaining to church services.
4/24/20
Sunday, April 26 @ 10:30 AM, we will continue our Worldview series live on Facebook. The first was Do I Believe In Heaven? This week is Do I Believe In Hell? Don't miss it! And share with your friends.
This Sunday is Missions Sunday!
A deacon board meeting will be held soon to discuss forward planning concerning the coronavirus restrictions. Results and details will be forthcoming.
Zoom training for leaders will be held soon. Zoom technology enables groups to interact online in Bible studies, meetings, etc.
We trust you are doing well. Please let us know if you need anything!
4/15/20
Join us live this evening at 7 PM on our Facebook Page for a messaged entitled Shipwrecked Saints.
Sunday morning, April 19, at 10:30 we are beginning a Worldview series live on Facebook. The first is Do I Believe In Heaven? Don't miss it! And share with your friends.
5 ways to give:

Text Give or the amount to 814-205-0911

Website at www.everettassembly.org/give
Mail to 161 Blackstone Road, Everett PA 15537
Drop off at church (please call first)

We trust you are doing well. Please let us know if you need anything!
Special Update for Easter
Join us Sunday, 4/12, for a county-wide Easter celebration with local pastors. This will premier on YouTube at 7 AM and will be available to view any time afterwards as well.
If you click on the video to the right prior to the 7 AM premier, you will find an option to set a reminder!
This special service will take the place of Pastor John's live Facebook sermon, but we will be back with you on Facebook Live on Wednesday evening at 7 PM. See you then!
5 ways to give:

Text Give or the amount to 814-205-0911

Website at www.everettassembly.org/give
Mail to 161 Blackstone Road, Everett PA 15537
Drop off at church (please call first)
HAPPY RESURRECTION DAY!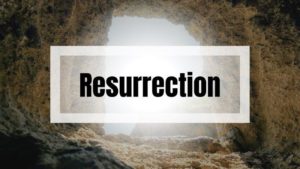 4/7/20
Join us tomorrow evening at 7 PM on our Facebook Page for our Wednesday evening devotional.
We trust you are doing well! Please let us know if you need anything. Call the church at 814-652-6917 Monday-Thursday from 10 AM – 2 PM, or call us at home. You can also email. We have poor cell phone coverage at our home, so please do not text or call our cell phone.
Text giving is ready! Text the word Give or the amount you want to give to 8142050911. You will be directed to a link that will take you to our giving app.
To give online, go to our Give page on our website at www.everettassembly.org/give and follow the instructions. Remember that text and online giving are just two ways of giving. You may continue to give in your usual fashion.
4/4/20
Online giving is now up and running! This is a convenient option for when you are away from home, when church is cancelled because of inclement weather, or for right now with the coronavirus restrictions. Here is the link: www.everettassembly.org/give.
You can still give as usual (mailing your giving to the church or dropping it off while we are on stay-at-home mode).
We are working on giving by text and will let you know when that becomes available.
Join us tomorrow (Sunday, 4/5) at 10:30 AM on our Facebook Page for a message from the Word and communion.
4/2/20
All regularly scheduled services in our church building will be cancelled for the month of April to comply with our governor's statewide stay-at-home directive. This includes 7AM prayer on Sunday mornings.
Your tithes and offerings can be mailed to Everett Assembly of God, 161 Blackstone Road, Everett PA 15537.
Sunday morning sermons and Wednesday evening Bible studies will be conducted online via our Facebook Page until the stay-at-home order is lifted.
Pastor John is available at the office, home, or by phone or email. Please do not hesitate to contact him if you need him.

The church office will continue to be open for essential business Monday – Thursday from 10:00 AM – 2 PM. However, please call first to be sure we are available.

Check on one another with a text or phone call during this time! Our prayers are with you!
3/31/20
Join us live Wednesday evening, April 1, on our Facebook Page for a devotional at 7 PM titled Nip Our Fear in the Bud.
On Sunday, April 5, we are joining together online in our homes for Holy Communion. Please be prepared with grape juice and crackers or bread. If you don't have either of these, you can feel free to substitute. Open our Facebook Page for this ministry.
Remember, we're here if you need us! We are being cautious concerning visits to those who are already seriously compromised in their health because we don't want to compromise you further. We would be happy to talk by phone if you feel that's better than a visit.
3/29/20
The church will be open this morning from 7:00 – 8:30 AM for prayer.
We will also be coming to you live on our Facebook Page at 10:30 AM.
Just a reminder that the church is open 10 AM – 2 PM Monday through Thursday while services are cancelled. Please feel free to come for prayer. Your tithes and offerings can be dropped off during this time or mailed to Everett Assembly of God, 161 Blackstone Road, Everett PA 15537.
Pastor John is available at the office, home, or by phone or email. Please do not hesitate to contact him if you need him.
Our Youth Director, Belinda Hall, is also available.
Please keep checking back here and to our Facebook Page and Group for more information.
Stay safe under God's care!
3/28/20
Home Group at the home of Joel and Donna Zimmerman @ 6:00 PM. Limit – 10 people.
3/25/20
Check Facebook at 7 PM Wednesday evening for a Bible study/devotional.
Pastor John is available at the office, home, or by phone or email. Please do not hesitate to contact him if you need him.
3/22/20
We are meeting for 7 AM prayer on Sunday, 3/22, due to the fact that we have a small group.
The church will be open 10 AM – 2 PM Monday through Thursday. Please feel free to come for prayer. Your tithes and offerings can be dropped off during this time or mailed to Everett Assembly of God, 161 Blackstone Road, Everett PA 15537.
We hope to connect with you through Facebook live streaming or other avenues, so keep checking back here and on our Facebook Page or Group.
Remember to check out Right Now Media for a wide array of videos and teachings for you and your children. Go here and scroll down just a bit to sign up for or log into Right Now Media.
On our website Resource page, find many links to all sorts of entertainment and tools to grow richer in the Lord.
Pastor John's Comments Concerning Church Closings Due to Coronavirus
I realize the Coronavirus Pandemic is something this generation has never faced before. Nor do we completely understand why our leaders in America are going to such great extremes to protect us. Living in a more rural environment and not witnessing a high volume of illness, we have a tendency to not believe what is happening. From all indications we seem relatively safe in our communities. However, the threat to our world and the United States is real.
I struggle, like many of you, with having to comply to the recommendations that have been handed down to us, but as a Christian I also have a responsibility to myself and those that live in my community.
We need to be sure we are doing the right thing as believers. We realize we have nothing to fear. The Scripture makes it clear in II Timothy 1:7 that "I have not given you a spirit of fear but of love, power and a sound mind." In Psalms 91:1-5 David tells us that "He who dwells in the shelter of the Most High will rest in the shadow of the Almighty. I will say of the LORD, 'He is my refuge and my fortress, my God, in whom I trust.' Surely he will save you from the fowler's snare and from the deadly pestilence. He will cover you with his feathers, and under his wings you will find refuge; his faithfulness will be your shield and rampart. You will not fear the terror of night, nor the arrow that flies by day, nor the pestilence that stalks in the darkness, nor the plague that destroys at midday."
We may feel that our leaders are making too much of an issue out of this virus, or we may think we should not be worried because we are Christians. Although I fully agree that Christians are not to worry, we must remember that the Scriptures also admonish us not to test the Lord our God. In Matthew 4:6-7, we read of Satan's conversation with Jesus where it says, "If You are the Son of God throw Yourself down. For it is written: 'He will command His angels concerning You, and they will lift You up in their hands, so that You will not strike Your foot against a stone.'" "Jesus replied, 'It is also written: Do not put the Lord your God to the test.'" The Scripture is clear that we are not to test the Lord by taking liberties God has not directed us to take.
Another concern I have as a Christian is my witness to the lost world, to those who are in fear and those who need to put their hope in the Lord. Let me further explain my point. We have been asked by our President to do something that will help keep the numbers down of those who become ill with this virus until we get on the other side of this pandemic. Whether we agree or disagree is not the issue. We are commanded in scripture to obey those who have authority over us in Romans 13. We are not submitting out of panic but because we have been asked to participate in something that will help our country.
Let me illustrate it this way. If your wife or husband asks you to do something for them, do you do it because they asked, or do you only do something that is demanded of you? You do it because you love and respect them.
Also, we must remember that we were not asked to do something sinful or ungodly. That would require a different response. We are simply being asked to do our part in stopping the spread of a virus.
Let's consider something else. We can take a problem and turn it into a possibility. Maybe the Lord wants us to use this time to reflect more on Him, and spend more time with our families, or just learn to trust Him more through a difficult time. Is it possible that we can be a better witness to those around us that are fearful and give them words of comfort and reassurance?
This situation also gives us a chance to experience church differently. One of my sons reminded me this week of what he'd heard me say growing up: The building is not the Church; we are the Church. It is good to be shaken and to be required to be a Christian in new ways that may be uncomfortable.
As we experience church differently, we will keep in contact with you. Check out the following social media avenues where you will find some suggestions and all the information you need to know about how we are going to continue in the next weeks.
We will also post any updates on this page (further down the page), so keep checking back.
There is one final and very important reason we have made the decision not to meet for our regular services. In I Corinthians 8, the Apostle Paul talks about food sacrificed to idols. The gods could not eat the meat that was offered to them, so they would sell the meat at the market. Many of those who became Christians would not eat the meat because it was sacrificed to idols. They felt they were participating in idolatry if they ate that meat. Paul reminded them that the meat is not contaminated because it was offered to an idol. In other words, there was nothing wrong with eating this meat. It was not sinful to the believer.
However, he clarified this with additional instruction. Paul says to us in I Corinthians 8:7-11 (NIV), "But not everyone possesses this knowledge. Some people are still so accustomed to idols that when they eat sacrificial food they think of it as having been sacrificed to a god, and since their conscience is weak, it is defiled. But food does not bring us near to God; we are no worse if we do not eat, and no better if we do. Be careful, however, that the exercise of your rights does not become a stumbling block to the weak. For if someone with a weak conscience sees you, with all your knowledge, eating in an idol's temple, won't that person be emboldened to eat what is sacrificed to idols? So this weak brother or sister, for whom Christ died, is destroyed by your knowledge." Not everybody believes like us. We can't assume that everyone is going to operate with our kind of faith, so in a way, we would be responsible if someone got sick because they didn't have enough faith to withstand the virus. We are not complying because we are fearful or because we lack faith, but because we are considering the person with a weaker faith.
This also affects the way the community views us. Let's look again at 1 Corinthians 8 and apply it to this situation. If we don't hold meetings, we are not worse, and if we do hold meetings, we are not better. This is not about us. It is about the believer giving into the weaker brother to keep them from stumbling. Again, the Apostle Paul addresses this same issue in Romans 14 where we are to be willing to sacrifice our personal preferences to the weaker believer, or non-believer.
Again, let me illustrate it this way. Let's say a friend of yours becomes a follower of the Lord Jesus Christ, and after they get saved, they feel guilty about going to a movie, but you have no issue or feel any guilt. As the stronger believer you should willingly submit to your friend's wishes instead of insisting that he/she ignore their guilt and come to your level of belief.
Paul is saying we live in a community of people, and the way we live affects the way the community views us. We are no better than others. If we are not asked to sin and we are the stronger believer, we have a responsibility to be a witness to others who do not understand their liberty and freedom in Christ as we do. We sacrifice our comforts to be a witness to them.
So, for these reasons, I feel it is best for at least the next two weeks to comply to our President's plea to try to flatten the curve of this coronavirus by limiting some things in our lives. We need to do this for the sake of others. The less contact we have with others, the less chance we have of spreading this virus.
Thank you for your spirit of cooperation and your willingness to understand from a biblical perspective that we are responsible for demonstrating love in the face of this pandemic.